Because you have what it takes to turn your passion or idea into a profitable course in no time.
But it looks like you won't be launching your dream course soon, right?
And if you're being honest, it downright SUCKS. 
You spend hours everyday looking for answers on the internet. 
🙋‍♀️ You create a ton of content, but you're simply NOT seeing the results. 
🙋‍♀️ You've tried EVERYTHING, like followed along a bunch of freebies and even tried your luck with course tech setup, but you still feel like it's not going anywhere.
🙋‍♀️ You're so focused on getting it all perfect that you're worried you'll NEVER figure it out. Maybe waiting is the answer. Spoiler: it's not.
🙋‍♀️ You're not sure another course launch roadmap or expert advice can help you, but you're ready for REAL answers. You're tired of wasting time, money, and energy on methods that give you ZERO results. 
Truth bomb: Your efforts thus far haven't helped you to launch a profitable course one bit. 
Maybe they've given you some great ideas or things you know you "should" do, but you still somehow backslide into old habits, or even tech overwhelm. 
You're starting to just give up altogether because it's looking like NOTHING will work. I know, because I see my clients struggle with this over and over again, which is why I'm so excited to bring all of my expert solutions to YOU for a fraction of the cost.
Your Course Mentor is Here to Help!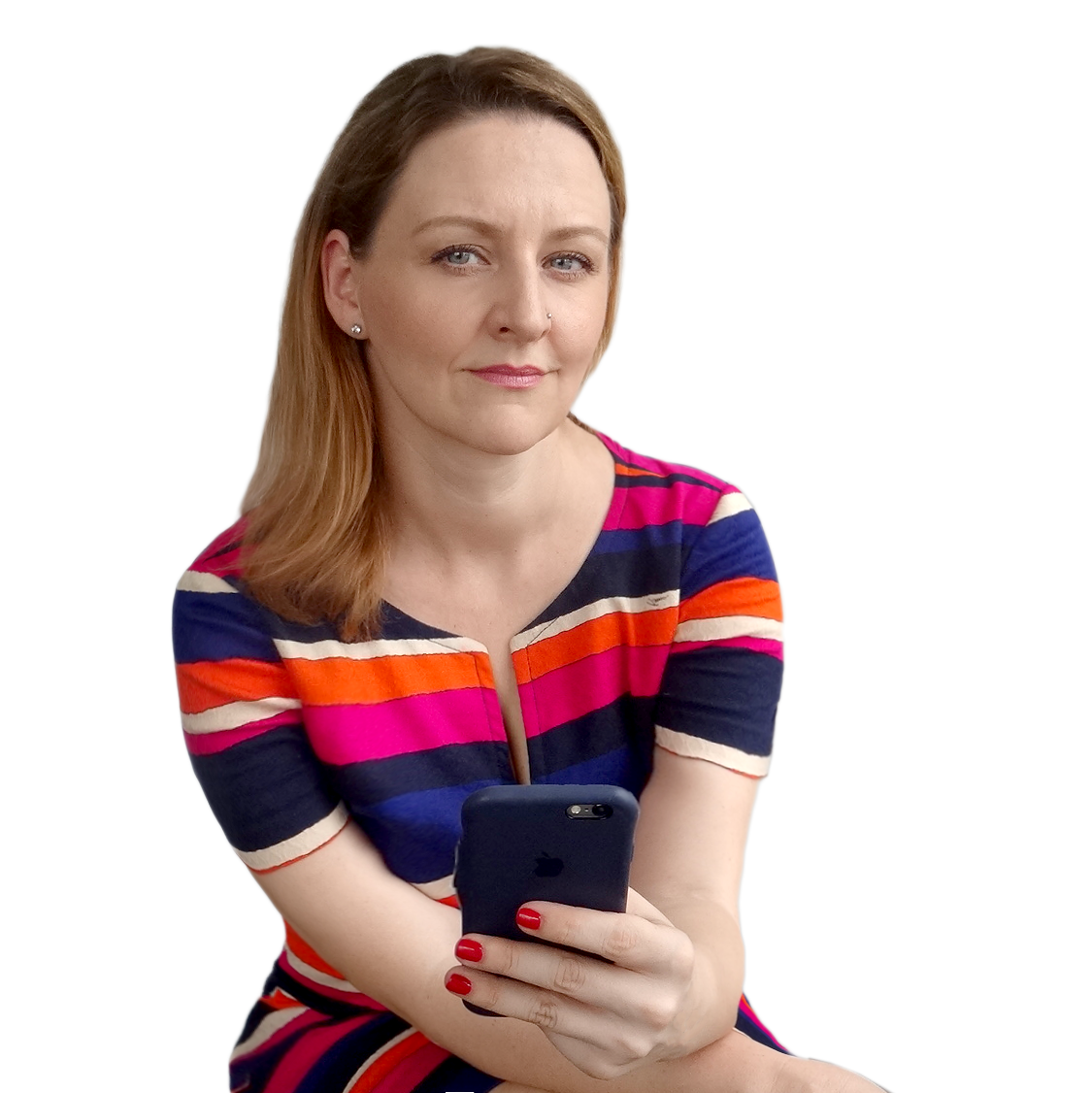 Hello, I'm AnitaM - The Course Creator. Your instruction-focused, result-driven, tech-savvy course guru.
I once walked in your shoes, totally overwhelmed with all the course launch solutions and tech but deep inside I knew I could figure it all out. Determined to succeed, I have not only conducted major research about course creation, attended many workshops by industry experts but even went back to school to get M.Ed. in Learning Design and Technology. So, it's fair to say that I know few things about instructional design.
And with all the knowledge under my belt, I've come up with a simple approach to course creation without all the fluff. Let's face it we're all busy with life, that's why my #Passion2Profit method is structured to take you through all the important stages of course launch in only 4 weeks. 
Together, we'll make sure your course will be launched in no time.
I'm sure it's not the first time you hear about yet another solution but guess what, deep inside you know you're in the right place because I not only bring book-smart to the table, but also have years of experience designing successful online courses and workshops for my audience and my clients.
It's a win-win no matter how you look at it!
Because you know what happens when you finally launch your course with ease?
👍 You wake up every morning EXCITED to see your course sales, because you have the system to handle it like a PRO. 
👍 You finally feel the way you WANT to feel because you're sharing your PASSION with the world. 
👍 You have more FREEDOM now that you're not CONSUMED with launching your online course.
Imagine being able to achieve all of that in just 4 weeks with my #Passion2Profit system that you can use again and again. For real. 

Introducing ...
COURSE CREATOR
BOOTCAMP

Your One-Stop to Online Course Launch in 30 Days
It's a 4-week online training tailored to your needs where you'll learn how to translate your idea or passion into a profit-generating online course.
So tell me, are you ready to turn your passion into profit yet?
Here's what you'll be learning in 30 days:
Week ⓵ - From Passion Project to Course Niche
Week ⓶ - From Audience to Course Structure
Week ⓷ - From Strategy to Course Outline
Week ⓸ - From Tech Setup to Course Launch
Here's what you get when you join:
👉 FOUR Modules (one per week) These modules are PACKED with video training, worksheets, checklists and more. There's no such thing as passive learning in this bootcamp. We're getting to WORK! And by the end of the program you'll walk away with your own online course ($2000 value)
👉 Weekly Group Calls In these calls, you'll have a chance to ask questions, solicit feedback, and dive deeper into your specific challenges. You'll also get the benefit of meeting + networking with other like-minded individuals and learn from their success as well ($1000 value)
👉 Tech Video Tutorials You'll have access to my library of video tutorials so you can see the course tech setup in action. This will help bring the strategies to life and help you adapt them to your own online course ($500 value)
👉 Lifetime Access to Materials Course Creation is an ever changing organism. Which means I'll be updating my bootcamp materials on the reg. You'll have access to all the materials and all the updates, forever! (Priceless)
TOTAL VALUE: $3500
YOUR INVESTMENT: $497
LAUNCH SPECIAL: $297
PLUS, if you sign up right now,
you'll get 1-on-1 STRATEGY CALL totally FREE! 
👉 Strategy session with AnitaM - Gain access to years of experience of creating professional online courses! This fast-act bonus will give you the opportunity to work with me one-on-one. Together, we'll create you course launch masterplan in no time.
TOTAL VALUE: $3500
YOUR INVESTMENT: $497
SPECIAL OFFER: $297
That's a saving of more than $3300!
It's time to make that big idea of yours a reality!
Wait, is this course right for me?
✅ This course is a fantastic fit for you if:
You are a solopreneur or freelancer who wants to turn their passion into an online course.
You don't want to spend thousands of dollars on course launch.
You want to start making money on auto-pilot while you enjoying your life.
You are serious about building a strong online business.
❌ This course isn't the best fit for you if:
You'd rather hire a professional to handle your course tech setup.
You don't care about spending a lot of time trying to figure out things on your own.
You don't mind it if you don't get clients right away, and learn by trial and error.
Here are few more facts:
➡️ Yes, I've walked in your shoes years ago, and made it my mission to collect all the answers you may need or want when it comes to course creation. So, I've decided to package my knowledge and offer it to you so you can save time, money and turn your passion into a profitable online course in no time.
➡️ Sure, you can head to my blog now and get busy puzzling together some of the free info but be warned, it may take "forever" before you actually get launch your course. Trust me, you're better off to invest in the Course Creator Bootcamp and start generating profit with your new online course instead of searching for an answer.
➡️ And, in case I fail to meet your expectations with Course Creator Bootcamp, I'll willing to refund your money within the first 14 days but only if you can prove to me you have done all the work required in the course and still didn't succeed to create your own online course.
Frequently Asked Questions:
❓ IS THIS RIGHT FOR ME IF I HAVE NO TECH SKILLS?
Sure, Course Creator Bootcamp is designed to teach you how to launch you course on any LMS without being a tech nerd. And the additional step by step tutorials will show you how it's done with ease.
❓ WHAT'S THE DIFFERENCE BETWEEN THIS AND ALL THE OTHER COURSE CREATION PROGRAMS?
Most course creation programs focus either on the design aspect or content outline whereas I have created & tested the #Passion2Profit method that covers all aspects of the course creation process..
❓ HOW DO I KNOW IF I'M STAYING ON TRACK?
Since the course is delivered as drip content, one module a week, you'll be able to keep track of your process and won't be overwhelmed by too much info at once.
❓ WHAT IF I FALL BEHIND?
You'll receive an email to remind you when more content becomes available. And should you experience some "difficulties" along the way, our community will keep you accountable until you launch your online course.
❓ HOW MUCH TIME DO I REALLY NEED TO DO THIS AND GET RESULTS?
Let's be honest, you could knock the design process in only a few days, but after years of experience, I know what works best and will yield the best results. Hence, I've created the 30-day plan of action to launch your course.
❓ DO YOU OFFER REFUNDS?
Yes, you have 14 days from purchase to request a refund but you have to show me that you have done the work required and still were not able to create your own online course.
Here's what happens after you click that magical button!
You'll be taken to a page with ONE payment options: $297. That's all to start your adventure with any major credit card to complete your enrollment in the Course Creator Bootcamp.
Right after you pay, you'll get a confirmation email with all of your fancy deets (where to go, how to log in, where to find our delicious online community, etc). Access to all the course creation goodness!
Next, you'll get access to awesome discounts from my fav course creation tools, tech trainings and of course you'll learn how to schedule our 1-on-1 strategy session.
You'll tweak, plug, create and profit. Plus, share any questions or celebrations in our #Passion2Profit community. Oh yeah. Let's do this thing!
It's now, or never, to your new online course!
You weigh the options:
❌ Use $297 to pay for fancy pro-version of some course creation platform yet still have NO clue how to create a profitable course like a pro?
✅ Or use $297 to get the course launch blueprint that could bring in big bucks in no time? (Oooh La La!)
But like all good things, this deal WILL come to an end. And then Course Creator Bootcamp will be ABSOLUTELY gone.
So don't be late! You only have FEW days to join the fun.