Create Your DIY Website without Tech Overwhelm!
WEBSITE IN WEEK BUNDLE = 3 COURSES FOR ONLY $297 INSTEAD $341
Limited time and budget but you really want to give DIY web design a try because without a website you're just not in business yet? WEBSITE IN WEEK course will show you step-by-step how it's done from #Layout2Launch, WORDPRESS BOOTCAMP will teach you all about WordPress & WORDPRESS SOS gives you 2-hour access to me to pre-plan together or troubleshoot your website issues during the process.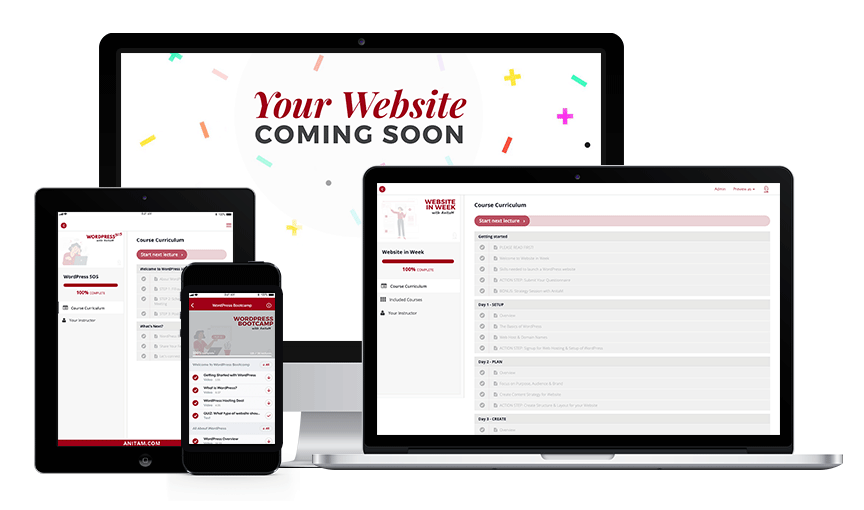 Inside Website in Week Bundle, you'll…
+ Design your website in 7 days with #Layout2Launch
+ Learn all about WordPress with over 30 video tutorials
+ Have direct access when you're not sure what to do next.
YOUR WEBSITE IS ONE CLICK AWAY!