The only resource you'll ever need to explore the full potential of a self-hosted WordPress website. Build a solid foundation, learn the industry shortcuts, and say good-bye to being a website hostage for once and all.
You know you want to rock the web and be in charge of your own web presence.
👋 Hello DIY Designer!
You'd like to know how to make the changes to your website that currently seem to be impossible to accomplish.
👋 Hello Time Waste!
You are wasting time looking all over the place for "how-to" videos in order to update your website to reflect your business or brand.
👋 Hello Website Hostage!
You hired a designer to create your website and now have to wait for days or even weeks to get two words changed on your about page.
👋 Hello Non-Tech Overwhelm!
You want to give your website visitors a great user experience on your website if it only was not for the confusing WordPress tech involved.
Something's gotta give. Imagine what it would feel like to have a library full of video tutorials, tips & tricks to help you grow your confidence in navigating WordPress.
How would your business be different if you could finally make all the changes, updates and tweaks on your own WordPress website with ease?
With the WordPress Bootcamp, you'll overcome all the frustration you are currently experiencing with WordPress in no time.
✔️ Follow along 30+ video tutorials to fully understand WordPress, foundation is key!
✔️ Never waste a moment because you have to google the answers to all your WordPress problems.
✔️ Stop wasting time & start making changes on your website with the help of WordPress tutorials.
✔️ Eliminate the overwhelm that comes with asking others for help. Fire your WordPress guru & save money.
Introducing the
WordPress Bootcamp:
The Ultimate Guide to WordPress for Non-Techie Solopreneurs
The all-in-one library filled with video tutorials, cheat sheets, shortcuts and tips that will help you deepen your understanding of WordPress and finally feel confident in managing your own WordPress website.
Your Guide to WordPress for Only $47
⓵ 30
+ videos tutorials & more


⓶
cheat sheets, workbooks & tips


⓷ handy
app access to the entire course


⓸
office hours in student-only community
⓹ and so much more
What makes the WordPress Bootcamp different?
All-in-one resource library - no more wasting time to search the web.
Access to expert advice - office hours in a private community to answer your specific questions.
👉 This goes beyond basic WordPress know-how.
In-depth explanation of all the functions in your WordPress dashboard.
👉 Additional workbooks to enrich your learning experience.
Step-by-step cheat sheets to show you how it's done so you walk away with a better understanding of how to do it yourself.
👉 All content easily accessible in one place.
Easy to navigate online course setup so you only have to go to one place to get all your WordPress knowledge.
👉 Instant access to entire content upon enrollment.
No more wasting time, as soon as you sign up you'll have access to the entire library of WordPress know-how. It's up to you if you rather skip Netflix today and binge watch all the content or take it one video tutorial at a time to solve your problems.
With WordPress Bootcamp you will:
💯
EXPLODE YOUR WORDPRESS FOUNDATION


💯
FIRE YOUR WORDPRESS GURU IN NO TIME


💯
STOP WASTING TIME TO FIND AN ANSWER
Here is what students are saying:
Here's what you get with WP Bootcamp
Let's take a closer look at everything you get when you join WordPress Bootcamp
✅
30+ video tutorials
✅
workbooks / cheat sheets
✅
support from community
✅
page builders & theme help
✅
must-have plugins list
✅
lifetime access to course
LIMITED TIME OFFER!
Get Instant Access to the WordPress Bootcamp for $47
We want you to be confident when you purchase WordPress Bootcamp.
You're protected with our 100% risk-free money back guarantee.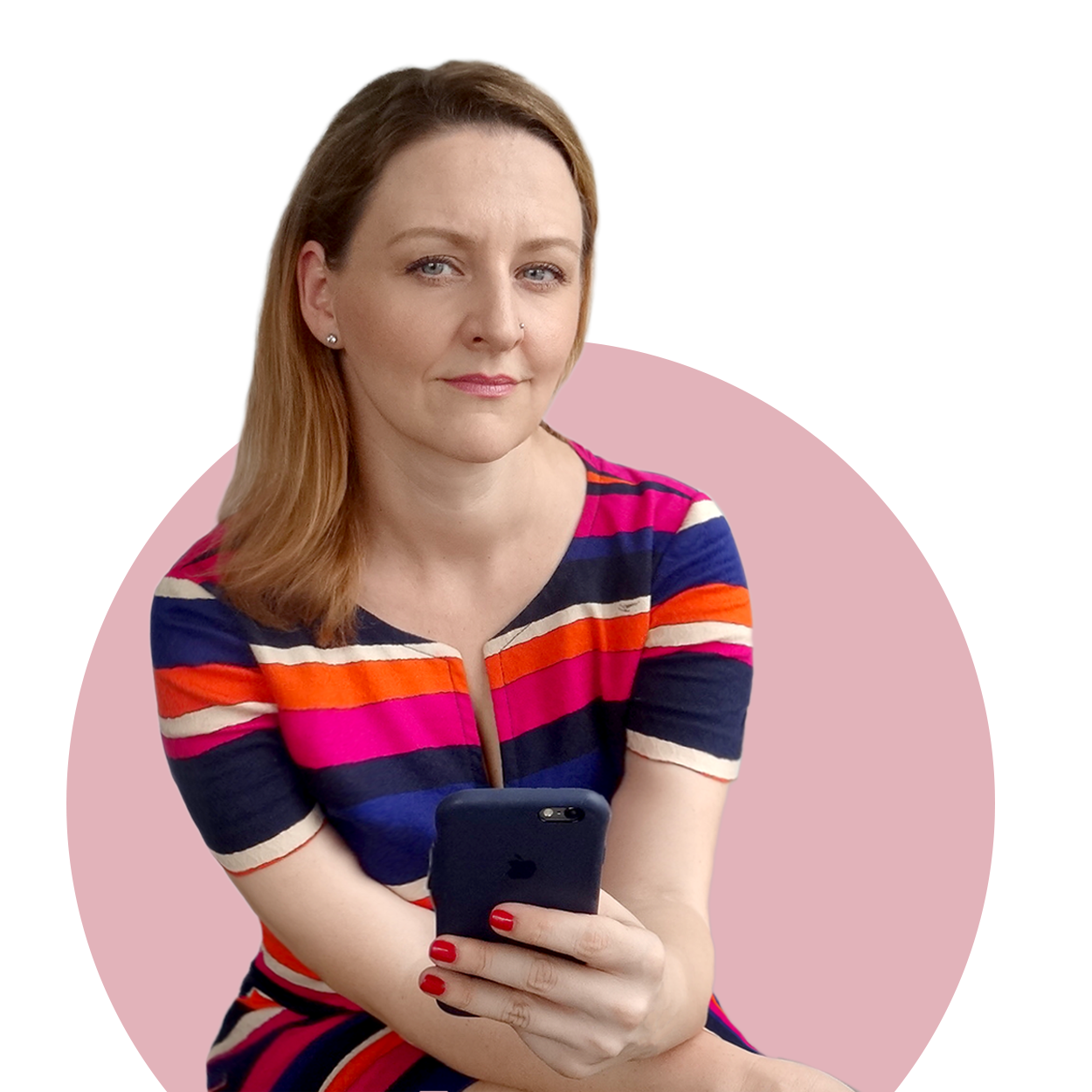 AnitaM has been working as a professional designer in New York City for over 10 years, and more recently adapted a digital nomad lifestyle. Besides her educational background in design from School of Visual Arts in New York and Arts Management from New York University, she's recently discovered the growing demand in creative online education, which led her to create a collection of creative bootcamps & online courses. You can find more information about her upcoming courses and services at anitam.com.
Saving hours of time while easily navigating WordPress faster couldn't be easier!
🤔
Afraid of making mistakes with DIY
🤔
Frequently feeling overwhelmed
🤔
Scared of breaking your website
🤔
Always lacking time to do things
🤔
Website update way past due
🤔
Actively looking for guidance & help
🤔
Wasting time on finding answers
I don't want you to let another day, week, or month go by before you take charge of your own web presence.
I've made it super easy, affordable, and fun to solve many of your biggest problems!
It's time to solve them and get started with the WordPress Bootcamp today.


It's time to start showing up for your business with confidence and knowing you can because you are finally in charge of your web presence!
Frequently Asked Questions:
❓ DO YOU OFFER REFUNDS?
Yes, you have 14 days from purchase to request a refund but you have to show me that you have done the work required and still were not able to launch your WordPress website.
❓ IS THIS RIGHT FOR ME IF I HAVE NO TECH SKILLS?
Sure, the WordPress Bootcamp was designed to teach you how to work with WordPress without knowing how to code. And the step by step tutorials will show you how it's done.
❓ WHAT'S THE DIFFERENCE BETWEEN THIS AND ALL THE OTHER TUTORIAL ABOUT WORDPRESS OUT THERE?
Simply put, WordPress Bootcamp is an all-in-one collection of tutorials and shortcuts to save you time and the headache of searching the internet for an answer to solve your WordPress problem.
❓ WHAT IF I CAN'T FIND AN ANSWER TO MY PROBLEM?
There are few options for you to find a solution: You can post your question in our private community, ask me directly during WordPress Bootcamp office hours or schedule a WordPress SOS private session with me.
See what others are saying about WordPress Bootcamp:
NOW TELL ME ...
Are You Ready to Rock the Web?